A New Chapter In My Thankfulness For Les Stobbe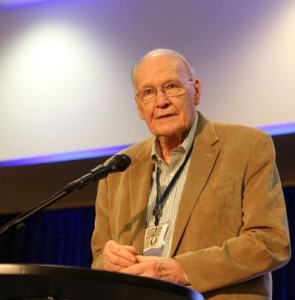 I began writing MERLIN'S BLADE in 2006 and finished it in 2008. I thought I was done, but I was far from it as thirteen more drafts of the novel awaited as well as the unenviable task of cutting it down by over 45,000 words … almost 1/3!
And patience.  I needed patience.  Because it took until 2011 to find an agent who would sign me on, and that agent was Les Stobbe, a veteran of the Christian book industry. I was amazed when it only took him a month to get Zondervan's editorial board to approve the trilogy and pass it up to the Publisher's Board. This is what I wrote in the back of MERLIN'S BLADE:
To Les Stobbe, my agent beyond extraordinaire—you have accomplished a miracle and my thanks will always be with you.
Today Les announced that he has decided to retire from being a literary agent. Thankfully he sums up the change this way: "I'm looking forward to what God has in mind for me as writer, writing coach, and title development specialist. It's been great to be in God's work all my life."
So what now?  This is not only a new chapter for Les, it is a new chapter for me. The good news is that Les has sold his agency to Steve Laube.  This means that I have been assigned to one of Steve's agents, in particular Bob Hostetler.
And there is a common bond among us four … in some manner or other all of us have been touched by and worked for Cru (formerly Campus Crusade For Christ): Les heading up the ministry's Here's Life Publishers, Steve being on their board of directors, Bob co-writing books with Josh McDowell, and myself coming to Christ through the ministry as well as being a volunteer and on staff with them.
So, there are new beginnings all around, and I look forward to seeing what comes of this. 🙂