Robert's Novels
About Robert

Robert Treskillard is a Celtic enthusiast who holds a B.A. in Biblical & Theological
Studies from Bethel University, Minnesota. He has been crafting stories from his early youth, is a
software developer, graphic artist, and sometime bladesmith. He and his wife are veteran homeschool
parents with three adult children and one grandson. They live in the country outside St. Louis,
Missouri.
It all began when Robert's son wanted to learn blacksmithing and sword-making. The two set
out to learn the crafts and in the process were told by a relative that they were descended from a
Cornish blacksmith.
This lit the fire of Robert's imagination, and so welding his Celtic research to his love of
the legends of King Arthur, a trilogy was forged—Merlin's Blade, Merlin's Shadow, and Merlin's
Nightmare—the books of The Merlin Spiral, published in print, digital, and audiobook format by Blink Young Adult Books, an imprint of HarperCollins Focus.
To join the battle, visit the author's website dedicated to the series: KingArthur.org.uk
"A sweeping, deeply detailed fantasy that re-imagines the adventures of Arthurian legend
… The author skillfully crafts intense action scenes and vivid settings."
"Treskillard has achieved one of the most difficult feats to master in high fantasy
epics like this – weaving together a handful of storylines into a cohesive, expertly-paced
narrative."
— Glenn McCarty at Crosswalk.com
"Merlin's Blade is a masterful story, well told … a must read for fans of the Arthurian
legend and for fantasy fans of all stripes … the book easily spans the gap between twelve
and adult."
— Fantasy & sci-fi reviewer Rebecca
Luella Miller
"Treskillard builds a real person in Merlin … whose belief in honor and family make him
a figure to cheer for."
— Christy Award winning author Jill Williamson
"A perfect blend of suspense and drama and a little romance thrown in … My 12 year old
daughter has read this whole series a good three times."
— Amazon Vine Reviewer N. Porter
"I love the setting of this book! Robert Treskillard has done an excellent job bringing
early Britain to life. The adventure is exciting, the characters are interesting, and the
suspense, which remains until the end, is very well done."
"A fresh approach to an ancient genre … an absolute must-read."
— Award winning author Douglas Bond
"A fabulous re-imagining of the legends."
— Fantasy author Scott Appleton
"Treskillard's prose is beautifully woven with detail, inspiration, and heart, creating
a spectacular tapestry of images … packed with action from the first page to the last …
Extraordinary!"
— Book blogger Laurin Boyle
"I was completely spellbound–I couldn't stop reading … It was everything a book should
be: gripping, epic, and just a lot of fun."
— Writer & blogger Deborah O'Carroll
"A wonderful, interesting story with power and depth that will keep you flipping
pages."
— Victor Gentile, Internet Radio Entrepreneur
"Turn the pages, and you can almost feel the fog rolling in off the moors, smell the low
heather, and catch a glint off a blade."
— Best selling author Wayne Thomas Batson
THE 2014 SILVER MOONBEAM AWARD IN YA FANTASY/SCI-FI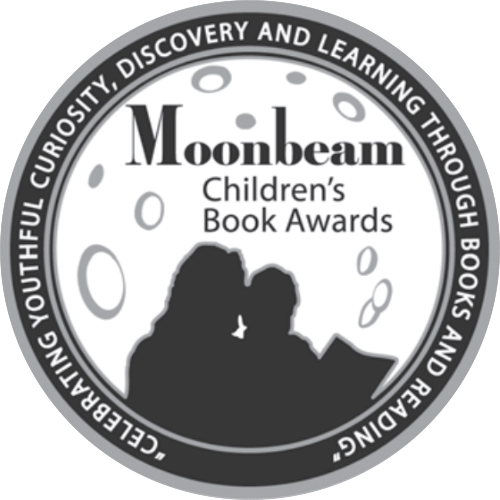 THE 2013 GRACE AWARD IN SPECULATIVE FICTION