Celebrating the 10 Year Anniversary of EpicTales.org!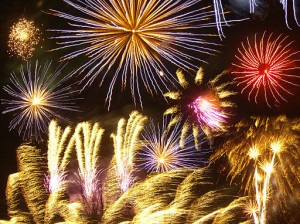 It was ten years ago on September 22nd that I posted my very first blog post here at EpicTales.org!
Since then we have seen and experienced, in no particular order:
356 Blog Posts
Six writing conferences attended
Three novels written, edited, and published by Zondervan / BLINK YA Books
Seeing my publisher merge with Thomas Nelson and become Harper Collins Christian Publishing
The birth of EPIC TALES PRESS
The publication of a family CD
The bronze-casting of my very own Excalibur
Three promotional contests, including the bronze-casting of a copy of Excalibur that was given away as the grand prize
Nearly 100 book reviews, starting with Jonathan Roger's Bark of the Bog Owl
Many different promotional events, including library conferences, library visits, school visits, craft festivals, and so on.
The nearing completion of ARTHUR'S BLADE, book 1 of The Pendragon Spiral
The death of my mother
The birth of my first grandchild
In short, it's been a WILD TEN YEARS!  Thank you, each and every one of you for your help, encouragement, and support!
As a small celebration I'm going to give away a signed copy of MERLIN'S BLADE to one random person who comments on this blog post, along with a colored Merlin that I drew a few years ago.  The winner will be announced Saturday morning!