HUGE NEWS #3: The Merlin's Blade Publishing Schedule!
Although it is apt to change, Zondervan's publishing plan is currently like this:
Merlin's Blade – February 2013
Merlin's Shadow – August 2013
Merlin's Nightmare – February 2014
So fans will only have to wait six months between releases, and not the usual year. After working since 2006 on the novels, it will be very strange that all of them will be out in a single 12 month window!
The only way I can keep up with that pace is that I've already written book 2, and have most of book 3 plotted out.
I thought this would be a good time to give thanks to God as well as to all those that have helped me along the way, not only in my writing, but also through life:
Christopher Board
Gary Thomas Wood
My wife and kids
My extended family
Mark Lattery
Richard Coleman
Tegid
L. B. Graham
Wayne Thomas Batson
Christopher Hopper
Scott Appleton
Douglas Bond
S. D. Smith
Brandon Barr
Keanan Brand
Marcus Goodyear
John Otte
Daniel Struck
Jeff Gerke
Randy Ingermanson

Jeffrey Overstreet
Stephen Lawhead
The Lausers and all the folks at HolyWorlds.com
Frank Creed and the Lost Genre Guild
Judy Shoaf and the ArthurNetters
Nichole White and the others I met through Authonomy.com
Nick Burns and everyone at Burns Family Studios
All my loyal blog followers, thank you for believing in me!
Rebecca Luella Miller and the others at the Christian Science Fiction & Fantasy Blog Tour
Les Stobbe, my agent beyond extraordinaire
Jacque Alberta, my editor at Zondervan
I can honestly say that there are lots of other writers better than myself that also deserve to be published, yet are not. All I can say is … Keep writing! Keep trying! You're time will come if you don't give up!
And everyone, make sure you tune in tomorrow to hear about some of my creative plans to promote Merlin's Blade!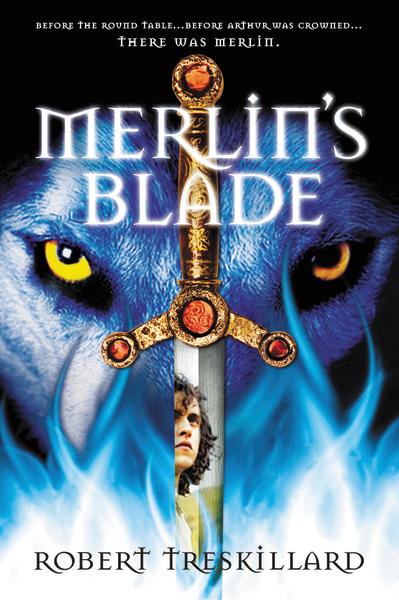 | | |
| --- | --- |
| Day One: | Announcement of the publishing contract |
| Day Two: | The revelation of the name of the publisher |
| Day Three: | Disclosure of the publishing schedule |
| Day Four: | Announcement of my promotion plans |