The most extensive review yet of Merlin's Blade…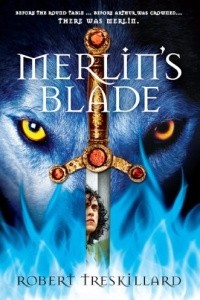 Glenn McCarty, a Crosswalk.com contributing writer, has this to say about Merlin's Blade:
"The success of this book, however, is as much a credit to Treskillard's storytelling instincts and his abilities at character and world-building as it is to any tweaks he makes to the legend…"
The tone of the novel:
"[Merlin's Blade has an] earthy tone, wry humor, and [a] depiction of authentic characters situated amidst a cosmic backdrop…
My pacing:
"[Trekillard] has achieved one of the most difficult feats to master in high fantasy epics like this…weaving together a handful of storylines into a cohesive, expertly-paced narrative."
The spiritual content:
"Treskillard also handles the spiritual content deftly."
And here's his thoughts about my take on Merlin himself:
"We live in an era where realism in superheroes is the rage (Nolan's Batman trilogy, for example). So, in a way, it's refreshing to see Merlin not have magic in his bag of tricks. Instead, he has to rely on his determination, courage, and spiritual devotion to get by."
Want to read the entire review? Check it out at Crosswalk.com!